Estimated Time to Read: 3 minutes
The durability of gym backpacks depends largely on its construction, workmanship, and material used that includes nylon, leather, and canvas. One can buy innovative range of gym backpack with shoe compartment in all major online retail stores, departmental shops and with sports goods dealers. In order to find your ideal gym backpack with shoe compartment, it is vital for you to consider how frequently it will be used, whether it will be used only for gym or other purposes like weekend holidaying or outdoor activity. Have a look to different types of gym backpacks and other decisive factors to choose the right one for you.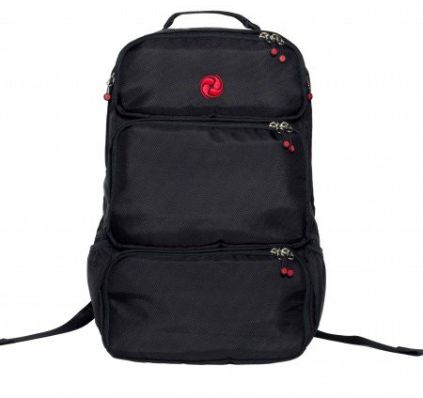 Strap Bag
One of the popular categories of gym bag comes with shoulder strap and handles. Available in varieties of designs, colors, and styles with numerous compartments and pockets to keep things in place. The structure is highly durable and comfortable for use.
Gym Sacks
With compact design, these lightweight backpacks have spacious compartment, which can house necessary clothes, mobile phone, pair of shoes and other necessities without any hassle. They are simple type budget based gym bag and have popularity to people from all classes of the society.
Duffel Bags
With a cylindrical shape, these traditional bags are mainly found in canvas. It has one large compartment, a pair of handles and only a few pockets inside. Ideal for anyone who like to carry from sports goods to clothing and other belongings to gym, sports ground or outdoor.
Backpacks
Gym backpack with shoe compartment is an ideal choice for buyers who look for enhanced space with plenty of pockets inside, special counter for keeping laptop, vented separate compartment to keep shoes and sweaty or wet outfits with robust construction and ease of carrying on their backs.
Gym Backpack with Shoe Compartment Materials
Selection of material of your small gym bag is a major factor that determines its visual appearance, sturdiness, and price tag. Commonly used materials are of three types like nylon, leather, and canvas.
• Nylon
Nylon finished products are globally demanding since that are available in affordable price while users enjoy aesthetic with varieties of designs, colors and features. All superior quality nylons are robust and long lasting. They are easy to clean and maintain. Almost all world standard brands produce nylon finished gym backpack considering its worldwide popularity.
• Leather
Backpacks made of leather are very much expensive even though tough and visually appealing. Since leather is prone to abrasion and easy scratch, they are not very much fitting for carrying soaked costumes and outdoor programs.
• Canvas
Canvas is durable, lightweight, and easy to clean. Being inexpensive, they are also widely used, even though popularity is much less then nylon items. They can hold dirty shoes, moisture bags and other necessities and fit for rough use. They're not suitable for carrying valuables like laptop.
Popular Features
While choosing the features, considering your requirements and budget is the major criterion that helps you reach your ideal backpack.
• Shoe and Clothing Compartments
With separate mesh compartment for keeping shoes, clean clothes and wet costume inside your backpack, you can keep everything odor-free, unharmed, and secured. These are very useful for men and women who love involving in activities like water sports, swimming, apart from gym of yoga.
• Counters/ Pouches/ Holders
Considering you need to carry laptop to mobile phone, books, office papers, toiletries and other necessities, choose your backpack with required number of pockets and counters. Make sure that it is waterproof, and for carrying notebook always go for well-padded separate compartment. An exterior space for keeping water bottle is a must-have.
• Carrying Straps
Shoulder straps and straps for carrying on the back
• Construction and Security
Always choose your gym backpack with shoe compartment with robust construction, high quality rust resistant hardware, high quality zippers, and high quality padlocking system. In fact, durability and excellence of the product depends largely on construction whereas every element including clasps, fasteners, zippers or all hardware times take a significant place.