Estimated Time to Read: 3 minutes
A yoga mat is usually a necessity in the gym or at the yoga class for performing various floor exercises. While some gyms and yoga classes may provide these mats to their attendees, many require you to bring along your yoga mat with you. However, the rolled-up mat can be something of an inconvenience to ply about in public. To save yourself a lot of bothers, consider investing in a gym bag with a yoga mat holder.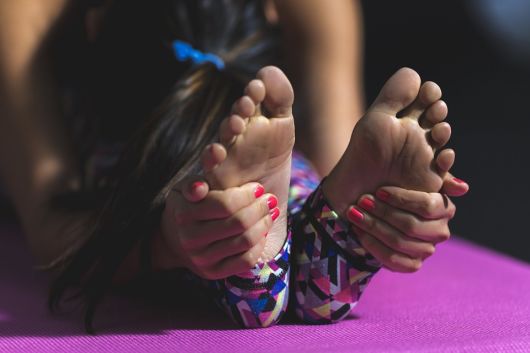 Here are the main reasons why you will benefit from getting a gym bag with a yoga mat holder:
A gym bag with a yoga mat holder is practical
If you have to commute a long way to the gym or the yoga class and especially by public transport, carrying the yoga mat back and forth can turn into a headache. Your regular gym bag will not suffice for holding the rolled-up yoga mat, and you will have to endure the inconvenience of carrying a separate bag for it. Either that or have it in your hand, and that can turn out to be even more problematic.
On the other hand, if your gym bag has a mat holder, it will hold the mat tight against the bag in an upright position and free up your hands. You won't have to risk losing your balance in a swaying bus or train.
A gym bag with a yoga mat holder is safe
Traveling through crowded public spaces with a bulky yoga mat roll can be fraught with difficulties. You always risk knocking into someone with the yoga mat roll and getting an earful in return. Things can escalate more than that if you're not careful. You might end up accidentally injuring someone and find yourself facing a lawsuit.
And even if nothing major happens, you will end up annoying your fellow travelers with your rolled-up yoga mat and get into unnecessary fights. Such regular encounters can seriously disturb your peace of mind. That's why you need to find a better way to carry your yoga mat roll to and from the gym or the yoga class, and one of the best options is purchasing a gym bag with yoga mat holder.
With the holder keeping your yoga mat roll in an upright position, you no longer have to worry about knocking anyone on either of your sides. Or, taking up more place in public than is your due.
A gym bag with a yoga mat holder is convenient
The rolled-up yoga mat can be too bulky to fit into your regular gym bag, but its bulk is not at all an issue with gym bags that have mat holders. These bags have permanently attached or removable mat holder straps on the outside. You can use them to hold your rolled mat vertically.
With the yoga mat roll held securely in a vertical position, there will be no more issues with accidentally knocking and injuring people with it. You will be doing yourself and the public at large a safety service.
A gym bag with a yoga mat holder is versatile
On the days you don't need to take along the yoga mat, you can use the mat holder straps to fasten and hold a variety of other items. Furthermore, the gym bag will have several separate compartments that will add to your convenience. Most gym-goers prefer gym bags that let them pack their gym necessities in different sections.
First of all, you can keep your smelly gym shoes, socks, clothes, and towels apart. That is particularly important if you are also carrying clean clothes and eatables. You certainly don't want them reeking of sweat, do you? Secondly, compartmentalizing items is hugely time-saving. You can quickly find urgently needed things like the phone, the keys, and the purse.
A gym bag with a yoga mat holder is durable
The mat holder straps are made of durable materials and are securely attached to the gym bag. Once you strap on your yoga mat, you will not risk losing it on the go.
So, if you are thinking of getting a new gym bag, you should strongly consider getting a gym bag with a yoga mat holder.