Estimated Time to Read: 3 minutes
For a yoga practitioner, use of eco-friendly yoga mat is essential. Apart from undergoing the session in-house, you need to carry the mat to your yoga center, may be in a yoga competition or for involving you in a great session close by your home surrounding park under the open air. However, how you are going to carry the unyielding large mat to the outdoors? Here comes to necessity of gym bag with yoga mat holder that serves as a hauler, arranger, custodian, and a symbol of style and security. It offers a series of convenience to the user: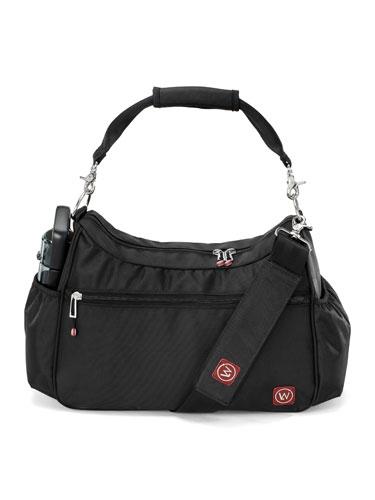 The Usefulness and Ease of Gym Bag with Yoga Mat Holder
• Ease of Accessibility
Yoga devotees can find plethora of mat bags through all major online retail stores, online shops as well, with sports goods stores in varieties of styles, shapes, and sizes. They are available in gym tote bag and backpack styles while you can choose bags with enclosures at the upper part or side-load zippers similar to duffel bag. Best choice is obviously full zipper on the top that helps in loading or unloading the mat without any hassle. Apart from unisex models, mat bags are also available in designs meant for men and women.
• Wide Variety
Yoga mat bags are available in varieties of materials such as high quality cotton, canvas, nylon and linen. When you choose nylon products make sure that, it is superior quality ballistic nylon material, which is breathable, hardwearing, and supple. Apart from nylon, cotton and canvas are also well popular in the market even though their longevity is relatively much less than nylon. Nevertheless, all of them will protect your mat from fungi or bacterial growth, which occurs due to sweating during the session.
• Roominess
You can find yoga mat bags made only for storing and carrying your yoga mat. However, considering almost all yogis are required to carry varieties of essentials like water bottle, towel, yoga consume, mobile phone and other necessities, these days, gym bag with yoga mat holder are typically found in relatively bigger size with counters inside which can effectively hold all your things safety and orderly. You can even find them with plenty of room for keeping outfits together with separate mesh shoe compartment and laundry items.
• Ease of Portability
In order to provide the best treat to your valued yoga mat, lengthen its durability and let it withstand the strain of regular travel without being harmed, outfitting you with a gym bag with yoga mat holder is a great thought. Prepared with sling straps now you can travel even long distances taking the mat hanging over your shoulder safety, conveniently and with style. Go for longer sturdy straps that enable you to carry your mat over the shoulder horizontally by your side and vertically on the back when you drive motorcycle or use cycle to reach the yoga center.
• Eco friendliness
For individuals who are environmentally conscious and like buying biodegradable mat bags, there are plethora of patterns in terms of materials and mechanisms. They can be found bags that are made of recycled materials. All organic substances used are sustainable, environmental friendly and long lasting. Conversely, one can think of procuring yoga mat bags that are finished with petite holes on the entire body or made of high quality net. This makes your mat breathable from inside, protect from microbes growth, odor-free and hygiene.
• Cost Effectiveness
Accessible in diversity of carrier types in tote a backpack style, type of materials, with or without pouches, enclosing range apart from mechanisms, you can easily select you most loveable gym bag with yoga mat holder in varieties of price range. This makes it affordable to every buyer even with minimum budget.
• Ease of Maintenance
Whether you buy your gym bag with yoga mat holder made of canvas, nylon or linen; all are easy washable even twice a week. Since it is the exterior part of your mat, make sure to cleanse them with organic detergent that keeps them shinny, unharmed and protect from discoloration. Use of harsh chemicals can spoil their look and color.